Wedding photography is hard. Really hard. Even getting creative in the studio at times is hard. You've got minutes to create a variety of portraits for the bride and groom (groom and groom, bride and bride - you get the point) and lighting situations are not always ideal.
To help you out, below, I present a technique you can use outdoors or in a studio! And it's quite fast to execute also - so quite the swiss army of lighting technique. Right below, you will find a video on the subject but, if you prefer text - read along.
A simple definition of backlight
Backlighting is simply having your main source of light behind the subject. Behind can be at any angle - should it be left or right (it doesn't have to be straight behind) but typically it's right behind. The source of light can be the sun, a flash, a speedlite, a strobe or anything that creates light really. Backlight portraits creates ethereal and very "airy" portraits where you can either isolate a shape or some facial details.
Why is backlight useful
Backlighting will help you build a larger portfolio during your wedding sessions or studio portraits. It's very quick to setup and some lighting setups doesn't require more than one light so it's efficient if you are on a budget or in a hurry. The margin of error is also very wide. When shooting raw, playing with the exposure, highlights or shadows will allow you to get the desired effect - depending on your intentions.
Studio backlighting takes many forms thus it's powerful use. For the sake of simplicity - we will discuss my favorite way of getting the shot.
Backlight Lighting Setup - Equipment - Simple 1 light with modifier
This is the simplest form of backlighting in the studio which is the one light setup. To do this, you have to keep in mind the limitation will be the size of your modifier. The smaller your modifier, the smaller your area of shooting will be. So if you only have a small 15 inch umbrella, the most you will get is a headshot. If you have a 5 feet Octabox or a large reflective umbrella, your area of becomes much larger - potentially a full body or top half.

With that said let's jump into the specific technique.
The following is by no means the ONLY way to achieve this but it's how I get it done.
To achieve this, simply place right behind your subject, your light mounted with it's modifier or choice. Closer the better since the light will bleed in and light some of the subject's face or features. For this, I chose an 35" Octabox. This give me plenty of room for a landscape or portrait orientation photo as you can see here.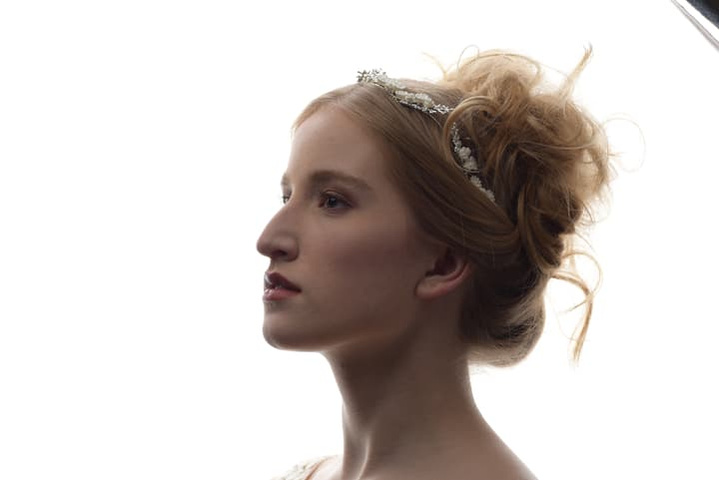 Frame your camera to fill in the edge of the modifier (or tighter should need be).
Meter your light to get within

1.5

stop of optimal exposure. This will give your breathing room to play with your raw. You can also 'eye' it - meaning guess the exposure after a couple of frames. Simply adjust either your light power or your aperture to get the desired effect.
Start taking photos! Warn your subject that the frame is to a certain width and height so that the poses should be within that frame.
Hope this help! If you do try it out, please let me know over Instagram!
https://www.instagram.com/yvensb/
or join an assignment based Facebook Group:
https://www.facebook.com/groups/LightingAssignments/
Cheers and good luck.
YvensB